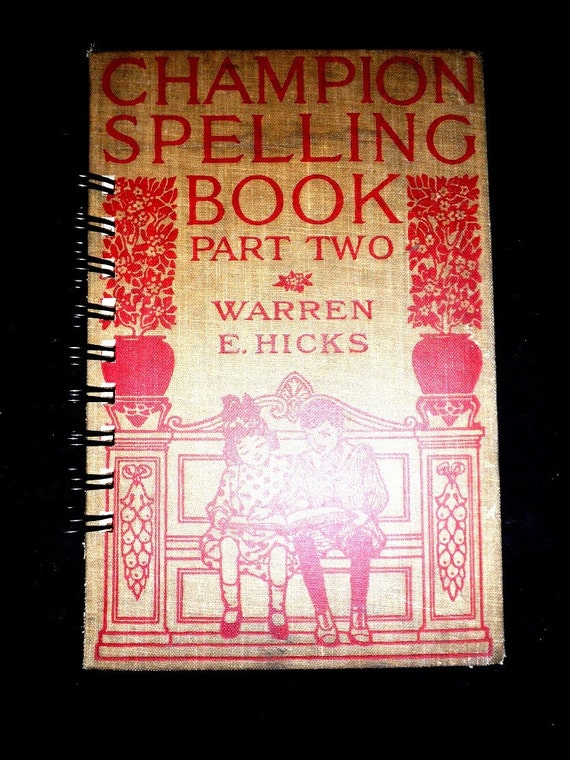 Created from an antique, well-loved copy of the elementary school textbook "Champion Spelling Book." Refurbished and upcycled into an eclectic and one of a kind journal.
Journal includes the original front and back covers, first and last 25 pages or so, and approximately 120 blank, antique finish pages for your creative pleasure.
Journal has been bound with quality, durable metal wiring, enabling the journal to lay flat when open.
Link